Learn to Catch Trout Fly Fishing Lakes, Stillwaters, Ponds, and Lochs in the Smoky Mountains of North Carolina
Learn to catch trout fly fishing lakes, still waters, ponds, and lochs in the Smoky Mountains of North Carolina! Mac Brown Fly Fish offers many choices on local lakes near Bryson City, NC. These include Bear Lake, Wolf Lake, Tanasee Lake, Cheoah Lake, Calderwood Lake, Fontana Lake, and Nantahala Lake to a few of the most popular impoundments. All of these impoundments are high mountain lakes in the Smoky Mountains! Dories tend to be the boat of choice for fly fishing the local lakes.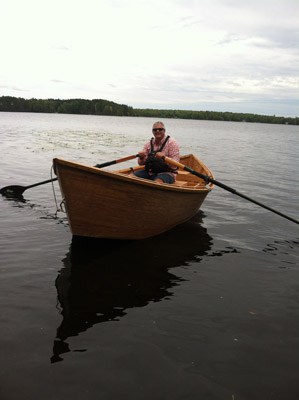 Woody Woodruff with His Crafted Wooden Dory
Mac Brown specializes in teaching traditional methods of loch style angling for trout. You will learn how to read the water, rigging and knots for droppers, fly casting, line retrievals, hooking and playing fish, and understanding the many fly line choices used in fly fishing lakes. The rewards are plentiful fly fishing lakes in western North Carolina because the fish are much bigger than river trout! Learn to catch trout fly fishing lakes, still waters, ponds, and lochs took me a while to appreciate the many challenges. Josh Stephens brought back several books from the World Championships in Scotland (2009). Josh explained to me the many challenges of still water fly fishing. It is one of my favorite past times now because the rewards are great!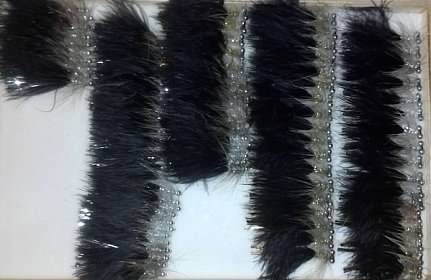 Humungous Lake Fly Patterns Created By David Downie, Glasgow, Scotland
The Fly Rod for Lake Fly Fishing
The fly rod setup usually includes a seven weight rod with a minimum length of ten feet. Lake fishing requires a longer fly cast than typically used fly fishing on a river. The longer rod requires less effort by the angler to achieve a long fly cast with ease. The trend still in the United States tends to keep most rods at nine-foot lengths from the rod manufacturers. However, this is evolving over the past decade with more companies offering longer fly rods.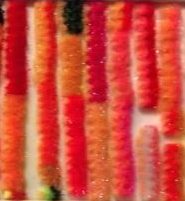 Blob Patterns for Attraction
Fly Line Choices for Lake Fishing Trout
The fly line choices available for fly fishing lakes and ponds are numerous! We provide midge tips, glass lines, sweep lines, floating lines, and sinking lines with densities that range from type 1 through type 14. The line type density determines how quickly the line will sink. The lake fly line choices are definitely more complex than going trout fishing on a river! Learn to catch trout fly fishing lakes, still waters, ponds, and lochs are VERY addicting once you begin to appreciate the rewards and complexities.
Learn to catch trout fly fishing lakes,
still waters
, ponds, and lochs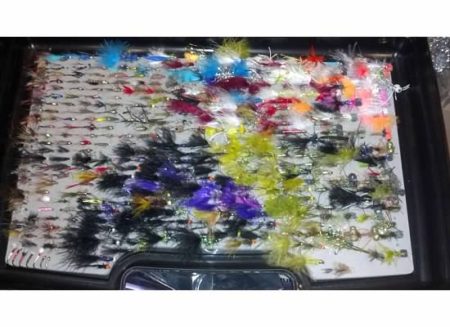 Typical lake patterns fly fishing for trout in North Carolina
The retrieval rate of fly fishing for trout is what separates the really good loch style anglers. North Carolina has been fortunate in hosting many Fly Fishing Team USA Youth practices over the past decade right here in Bryson City, NC. These included hosting elite loch style anglers from the U.K. for training clinics. John Horsey from England and David Downie from Scotland both made huge contributions to raising the bar so to speak sharing their knowledge of techniques used in loch style angling.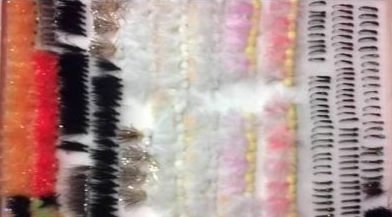 Fly Patterns for Lake Fishing for Trout in North Carolina
The patterns for lake fly fishing are quite different overall than typical river flies. We tie mostly blobs, boobies, lures, and wets for all of our fly fishing guided lake excursions. Lures include patterns such as the Humongous, Woolly-Buggers, and many others. Most of the patterns are usually tied to a size 10 hook. The boobies have foam eyes and float which can be used for unique presentations of having the fly line beneath the pattern. This is a very productive method when fishing over grass flats for trout. My favorite patterns for fly tying over the winter months usually are the traditional wet flies from the United Kingdom. The color combinations have been around for hundreds of years.
My friend Davy Wotton in Arkansas is a master wet fly tier and angler for loch style and river fly fishing. He has many great patterns available on this site. Also, check out Davy McPhail and Paul Caslin patterns for tying wets.
Fly Fishing Rigging for Lakes
The lake fishing rigging is standard to have three flies on the leader. This configuration is referred to as the "cast" of flies. The "Bob" fly refers to the top dropper closest to the rod. The "point fly" is the pattern tied on the end furthest away from the fly rod. The dropper in the middle of the setup is called the middle dropper. Dropper tags measure approximately a foot in length. These are usually spaced 5-6 feet apart. The overall length is usually around 18-20 feet in length. The mono is usually 8-10 pounds in breaking strength. I prefer Maxima fluorocarbon in 3x most of the time.