Team USA Youth Fly Fishing in Bryson City, NC
Team USA Youth Fly Fishing has invaded the small town of Bryson City, NC this past week. Jon Dietz and Jack Arnot are pictured above fly fishing on Deep Creek in the Great Smoky Mountains National Park. Great overcast conditions for the week so far with steady rains have been the norm. This has had fish up in the water column which is typical for that condition.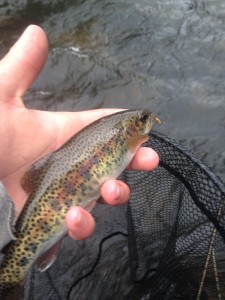 Great practice on the Tuckasegee River on Saturday. The activity was great using nymphs all day. Saturday we headed to the Lower Nantahala River which is the crown gem for this region. The lower fished great on dry flies most of the day. We also used many nymphs as the sun was high overhead.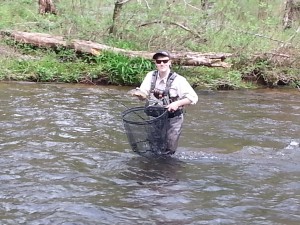 Upper Nantahala River Delayed Harvest
Sunday found us back up on the Upper Nantahala River Delayed Harvest section. It was one of the most active hatches of the spring so dry flies were the norm again. The trout were looking up most of the day with perfect conditions of overcast skies. Lighter nymphs fished high in the water column were also very productive.
Deep Creek & Trout Fishing the Smoky Mountains
Monday and Tuesday found us back on more technical waters of Deep Creek on the state water and the National Park section. This watershed is totally different than being on the Delayed Harvest streams of western NC because you must work sections precisely casting in grids over likely holding waters. The fly selection here requires more natural patterns that are generally much smaller than what you might see on a delayed harvest section of the stream.
I love to teach efficient casting techniques that help anglers keep the flies in the water a higher percentage of the day! The use of vector pulling the flies at various depths requires many casts in a grid pattern. The depth is controlled by how we cast the nymphs into the water surface, the rate of pull used, and the angle of the rod for various locations on the stream. They are fishing in the rain today over the trophy trout of Cherokee, NC.
Jon got an epic practice with dry fly techniques in pocket water on Sunday. He brought numerous trout to the net! Looking forward to the main practice which is this weekend on the banks of the Nantahala River.